Tenant Guide to Moving Out
LPG Property Management in Portstewart
2nd January 2019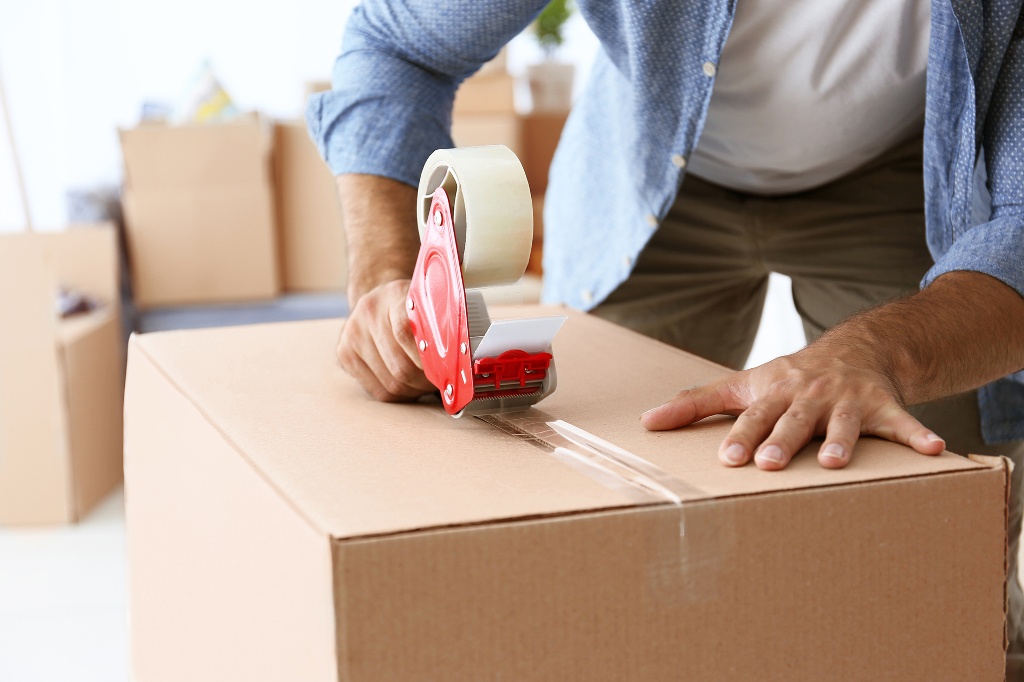 MOVING OUT OF A PROPERTY
At the commencement of your Tenancy an Inventory and or Schedule of Condition will have been carried out at the property. This document will be used at the end of your Tenancy to conduct the check out. This will compare the initial document with the property on the day that you vacate.
A deposit will have been taken for safekeeping at the commencement of the Tenancy and your Landlord may ask to deduct money from your deposit for any dilapidations which are your responsibility. We recommend that you review and action the following check list in preparation to vacating your property. By following this list you should minimise the possibility of any potential claims against your deposit money. If you require any further information you should contact LPG Property Management
N.B. Any reference to you within this document refers to all of the Student Tenants and any applicable Guarantors being jointly and severally liable.
It is in your interests to present the property in a condition similar to when you moved in. Failure to do so may result in charges being made to your security deposit.
All items to be placed in their original position as described in the Inventory.
All windows must be cleaned on the inside and interior window frames and ledges must be wiped clean throughout.
Ceilings and walls must be cobweb free.
All washable wall surfaces to be washed down and left dust, dirt and stain free.
Skirting boards to be washed over and dust free.
Curtains - nets to be washed ironed and rehung.
Kitchen curtains to be cleaned and rehung.
Other heavy curtains to be professionally cleaned, if stained.
Floors - to be vacuumed throughout and carpets to be professionally cleaned, if stained.
Kitchen and bathroom floors to be washed.
All wooden furniture to be dust free and polished, if required.
Cooker to be cleaned thoroughly with oven cleaner, do not forget shelves in the oven, the glass door, grill pan and oven trays and changing the extractor hood filter - if applicable.
Microwave, if applicable, to be cleaned on the inside and outside.
Refrigerators and freezers should be defrosted and wiped out. The door must be left open and the appliance switched off.
Baths, WC's, shower screens, wash hand basins and kitchen sinks must be cleaned.
Mattress and pillow protectors must be washed.Insides of cupboards and drawers must be cleaned.
The garage, if applicable, should be swept out.
The garden, if applicable, should be left in a clean and rubbish free
Washing machine soap dispenser must be washed and the filter cleaned.
All lampshades to be dust free and light bulbs replaced where necessary.
Vacuum cleaner bags to be emptied and filters cleaned.
All rubbish/food, unwanted items of furniture/belongings, must be removed from the property/garden.
All keys must be returned no later than at the check-out appointment to the LPG Property office.
LPG Property will be able to assist with recommended cleaning companies, and carpet cleaners. Be sure to start planning this work well in advance of your vacation date. Some Students within your property may leave early and it may become difficult if left to the last minute to gather funds from everyone to pay for the cost of this work.
The Check-Out
Once you have handed in all keys associated with your property and all of your belonging have been removed, LPG Property will then contact the Landlord of your property to start their inspection report. They will assess the condition of the property and fixtures and fittings according to their condition when you moved into the property. The Landlord will point out any damage to T.D.S. Northern Ireland via photographs and a detailed reported. Added to this if there are any costs associated to rectify any damage this too will be documented and added to your deposit returns form. The period of time between the Landlord conducting their inspection report and the money being returned is a detailed below. If you wish to dispute any of the Landlords findings or quotes for the work, you should do so in writing and or phone them directly (number provided at the start of the tenancy) or contact T.D.S. Northern Ireland: via their website who currently hold your deposit. This is to prevent any confusion on matters that have already been agreed. Remember to re-direct any post prior to you leaving as this will not be forwarded to you once you have left the property. You are responsible for all reasonable removal or storage costs in the event of you leaving items at the property. Please refer to your Tenancy Agreement which will explain how this process is operated. Additional copies of this handbook can be found at LPG Property.
Tenancy Expires:
Once the tenancy has expired it is then the tenant's responsibility to claim their deposit back from T.D.S. Northern Ireland using their DAN number and claiming the deposit back on-line. Once the process has started there is a maximum of 30 working days for the landlord to respond to the claim / proposal. Failure to response by the landlords after the 30 days will result in the deposit being refunded. The deposit money is returned as requested within five working days if no dispute. If a dispute arises between the tenants and the landlord, the landlord has a further 10 days to gather all the evidence required over and above the initial 30 days as stated earlier.
Dispute Resolution Mechanism (DRM) process
If the landlord/agent believes the tenant has broken the agreed contract terms (such as unpaid rent or damage to the property) and the tenant (s) disagree then a free dispute resolution service is available to resolve the issue. The case will then be referred to an independent adjudicator. Any undisputed deposit amount will be returned to the tenant, without waiting for adjudication.
Step 1: Tenant raises a deposit dispute with the scheme and submits evidence.
Step 2: Landlord / agent submits evidence.
Step 3: Adjudicator reviews evidence supplied by all parties within 20 working days of receiving the case.
Step 4: Adjudicator comes to a decision and will inform all parties of the decision within 5 working days.
Step 5: The landlord/agent and tenant have 10 working days to challenge the decision, but only if the adjudicator has erred in fact or law.
N.B. Any reference to you within this document refers to all of the Student Tenants and any applicable Guarantors being jointly and severally liable